The stone pulverizers are widely used in processing raw materials, which makes great contribution in the production. It is irreplaceable in producing the micro powder. Actually, there are many problems in the process of production, it mainly refers to the malfunction. At that time, we must timely resolve them otherwise it will influence the production process.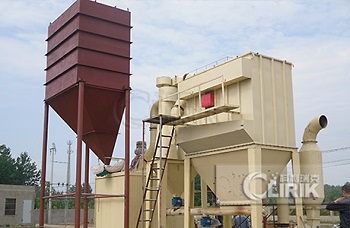 In the production process of stone pulverizer, we will always overlook the air leakage problem. Because the machine needs to choose wind operation in the grinding process. The whole equipment employs the circulation transportation principle. The air quantity decides the output. If the passage or the powder collector exist the air leakage problem, part of the air and powder take into dust remover then the powder in the main unit can not take into the normal wind circulation system, which cause low output and more dust.
As one of the pioneer manufacturers who have engaged in crushers and micronizers for over 20 years, Shanghai Clirik Machinery Co. Ltd. has strong capability in R&D, design and manufacturing. If you are interested in our stone pulverizer you could leave your buying message in our website we will let our professional technists to contact you as soon as possible.