Selection is an annoying thing sometimes, especially when you facing numerous selections, you will feel at loose end. When you choose a stone pulverizer, what you should do? Now let us help you to make a right decision.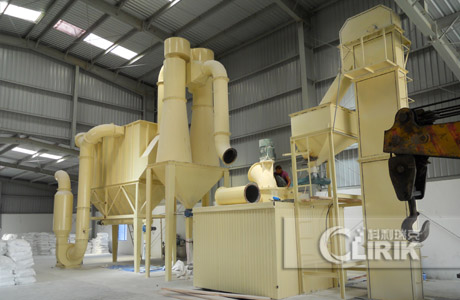 As the stone pulverizer with good performance, we had better visit the production site to make sure that some parts such as ring and roller are good quality. What we should noted is that, some manufacturers use Raymond mill to pretend to be micro powder stone pulverizer. Therefore, we should seriously exam the quantity and quality of ring and roller when they are buying the machine.
Everything has its own quick approach and skills. Clirik has concluded some tips as follows, first you had better to visit the stone pulverizer factory and then you should test the machine use the limestone simple and measure the micro powder fineness and exam whether they can reach the requirements.
As one of the pioneer manufacturers who have engaged in crushers and micronizers for over 20 years, Shanghai Clirik Machinery Co. Ltd. has strong capability in R&D, design and manufacturing. If you are interested in our stone pulverizer you could leave your buying message in our website we will let our professional technists to contact you as soon as possible.