Activated carbon is more and more widely used in daily life, because it has the functions of decolorization, purification, decontamination, deodorization, deodorization, carrier, purification, recycling, etc., and it has attracted more and more attention from investors.
Activated carbon
is a traditional and modern man-made material. Activated carbon is also called activated carbon black. It is black powdery or granular amorphous carbon. It is a kind of porous carbon with low bulk density and large specific surface area. There are many types of activated carbon, and there are many corresponding functions. The technology of
activated carbon mills
produced by Shanghai Clirik Machinery Co., Ltd is mature. It can crush activated carbon into various particle sizes and is better used in various fields.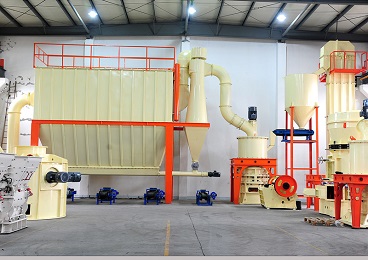 Activated carbon product specifications: 4-8 mesh, 6-12 mesh, 8-16 mesh, 10-20 mesh, 20-40 mesh, 30-60 mesh, 40-80 mesh, 100-150 mesh, etc., generally using Raymond machine You can achieve these specifications.
With the increasing emphasis on environmental requirements, the demand for activated carbon is also growing, and its scope of application is becoming wider and wider. CLIRIK specializes in the production of various milling equipment such as Raymond machines, based on the years of production of Raymond machines Experience, using the most advanced and environmentally friendly technology, has improved the production and processing of activated carbon. The improved activated carbon production line is energy-saving, low-consumption, efficient, and environmentally friendly. Therefore, it has been unanimously praised by customers. Welcome customers in need to come to our factory To visit activated carbon Raymond machine, you can also call +8613512155195 for detailed consultation.