What kind of mill can be used to grind quartz tailing powder? Can the quartzite tailing powder be processed with a vertical mill? How much is the price? What is quartz tailings? Recently received a lot of customer inquiries.
For the processing requirements of quartz stone tailings powder, Shanghai Clirik Machinery Co., Ltd recommends professional vertical mill equipment for grinding quartz stone tailings powder for the industry. In order to help customers further understand this field, we will further introduce the market prospect of quartz stone tailing powder and the application value of special vertical mill equipment in this field.
1. Application prospect of quartzite tailing powder
The chemical composition of quartz tailings is mainly SiO2, and the impurities are mainly feldspar, clay, mica, iron minerals, etc. As long as it is rationally developed and scientifically used, it can eliminate pollution and turn waste into treasure. So, what specific uses does it have?
After understanding, we further learned that quartz stone tailings powder can be used as functional filler, making silica micropowder, quartz powder, silica brick, paint filler, architectural ceramsite, silica, silica aerogel, glazed brick and ceramic Glazed materials, glass ceramics, cement, sintered bricks and new wall materials. It can be seen that the added value of quartz stone products is very high, and it is a special material with broad prospects.
What equipment can be used to grind quartzite tailing powder? We have dedicatedly developed special vertical mill equipment for our customers to further meet their recycling production needs. Let's take a look at the production and application value of this special vertical mill.
2. Learn more about quartz tailings powder vertical mill equipment
Vertical mill
is a production and efficiency-increasing mill equipment that CLIRIK has successfully developed. It integrates crushing, grinding, classification and powder collection. It has high classification efficiency, large production capacity, low energy consumption, strong drying capacity and high degree of automation. The PLC automatic control system is adopted, which can further reduce the labor investment cost. The comprehensive investment cost is low, the grinding efficiency is high, and the energy consumption is low. Compared with the ball mill, the energy consumption can be reduced by 40% -50%, which is a single machine with large production capacity. Special production equipment.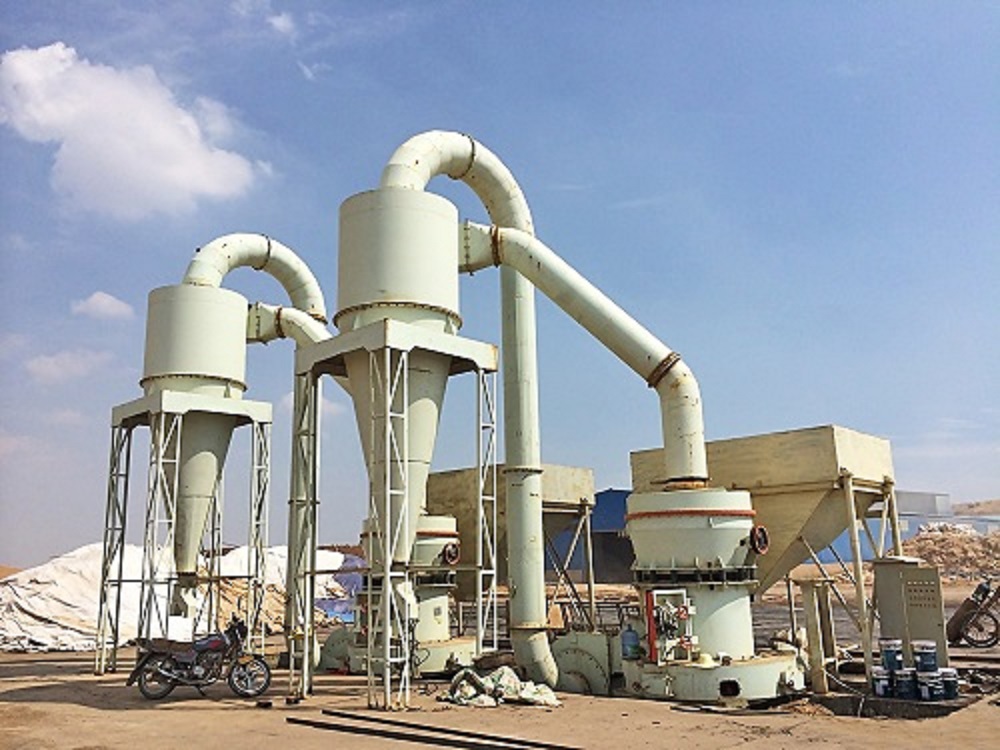 [Output]: 5-700t / h
[Finished product size]: 22-180μm
[Scope of application]: Widely used in the production and life fields of power, metallurgy, cement, chemical industry, building materials, coatings, papermaking, rubber, medicine, food, etc.
[Applicable materials]: It has high production and efficient grinding capacity for various non-metallic mineral materials with Mohs hardness below 7 and humidity within 6%, such as raw cement, clinker, power plant desulfurized limestone powder, slag powder, Manganese ore, gypsum, coal, barite, calcite, bauxite, etc. have good grinding effect.
[Performance advantages]: high grinding efficiency, low power consumption, large feed particle size, easy product fineness adjustment, simple equipment process, small footprint, low noise, low dust, low operating cost, and low consumption of wear-resistant materials Etc.