Stone and ores are ubiquitous. We should take the environmental problems into consideration when they are grounded and crushed. Shanghai Clirik Stone micronizer is customized for grinding over 400 kinds of ores. Perfectly using waste stones and then process them into useful materials not only benefits the environment but also help you create more profits.
Some customers complaint that there are many granite ores and naturally stone processing factories. Stone ashes cover the whole area and fly here and there really upset them. As a matter of fact, products made of stone powder are ubiquitous such as plastics, calcium tablet, make-ups, clothes or toothpaste and so on. How to effectively use the stone ashes instead of flying everywhere? From large raw stone, to process fine powder being perfectly utilized, you just need a set of equipment-Shanghai Clirik Stone micronizer .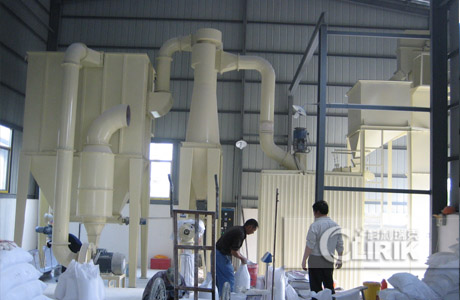 Shanghai Clirik Stone micronizer is environmentally protected, good quality and has earned a good reputation. We have specialized micro powder production line. Large raw materials entering the crusher through the feed inlet are stricken, impacted, cut and ground by the fast-speed hammers into small size. Qualified materials crushed will be screened out and exit from the gap of the grate bars while the unqualified will be left in the crushing cavity to be further hammered and ground until reach the standard size. The size of the final product can be adjusted by changing the grate bars. The gap between the rotors and the grate bars can also be adjusted according to different requirements. Thus we could maximize the benefits of a stone and reduce the environmental pollution.
Shanghai Clirik Stone micronizer is equal to a dust collector to some degree that can largely decrease the environmental pollution. If you are interested in our environmental protected Stone micronizer, you can leave your phone number, email and your buying requirements on our website, we will contact you as soon as possible. Thank you.