Dolomite is a carbonate mineral, including iron dolomite and manganese dolomite. Its crystal structure is like calcite, often rhombohedral. It will slowly bubble when encountering cold dilute hydrochloric acid. Some dolomite emits orange-red light under the irradiation of cathode rays.
Dolomite is the main mineral component of dolomite and dolomite limestone. Dolomite can be used in the fields of building materials, ceramics, glass and refractory materials, chemical industry, agriculture, environmental protection and energy saving. Mainly used as a flux for alkaline refractory materials and blast furnace iron making; production of calcium magnesium phosphate fertilizer and preparation of magnesium sulfate; and ingredients for the production of glass and ceramics.
Shanghai Clirik Machinery Co., Ltd
is a professional manufacturer of micronizer equipment, including
Raymond mill, vertical mill, ultra-fine mill, ultra-large mill, ultra-fine vertical mill
, etc. to satisfy customers Any need. Among them, the pendulum mill is a very good ore mill, this series of mills is very suitable for grinding dolomite. So let's take a look at the performance advantages of this
dolomite mill
.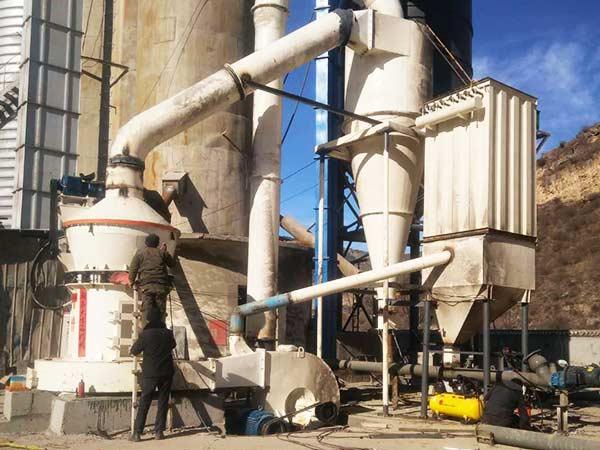 1. High output and high efficiency: The output is up to 90 tons / hour. Under the same power conditions, the output is 40% higher than the traditional Raymond mill and 30% higher than the ball mill.
2. Environmental protection: the use of offline dust-removing pulse dust collection system or after-wind pulse dust collection system has strong dust-removing effect, long filter bag service life, dust collection efficiency up to 99.99%, the workshop basically achieves dust-free operation, and is more suitable for high dust Dust collection conditions of concentration and large moisture. The equipment has low vibration and low operating noise. The noise is 20-30 dB lower than the ball mill.
3. High cost performance: From the crushing, conveying and milling of raw materials to the collection, storage and packaging of finished products, it can form an independent and complete production system with strong systemativity. The pulverizer has a three-dimensional structure and a small area. Under the same output, the area is only one third of the traditional 4R machine, which greatly reduces the cost of plant land and infrastructure, and the investment cost is low.
It is not only a high-quality dolomite mill, but also widely used in hundreds of large-scale powder processing enterprises such as manganese ore processing industry, petroleum coke, power plant desulfurization, talc and calcium carbonate. Customers are welcome to come to our factory to visit the dolomite micronizer machines.