As machine equipment, the development of micronizer mill is relatively slower for its complicated technology and high-required fineness. But as coarse crushing equipment, crushers develop rapidly. Well then how does the micronizer mill evolve from earlier times? Today, Shanghai Clirik Machinery will give you some details.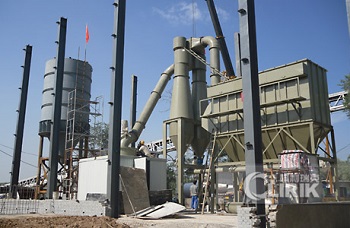 Micronizer mill equipment, a interdisciplinary and cross-major high technology, develops rapidly along with the rapid development of modern science and technology and new materials in the 1970s, which is also the new development and new applications of ancient grinding technology. Earlier times, people used crusher to crushing food and the main purpose is to reduce the intensity of labor. At that time, there started to emerge wheel mill driven by animal-drawn, wind power and hydraulic power. About in the 9th century, the development of the mining brings the appear of dry grinding mill. By 1512 the wet grinding mill has been invented. Due to the restriction of the original power, it has no essentially changes until the steam engine had been widely applied. Until 1790, there appeared the first roller grinding mill, which means the micronizer mill started to develop and then comes the rather rapid growth of equipment.

Afterwards, there appeared a series of milling equipment such as ball mill, Raymond mill, ultra fine grinding mill. As the technology gradually developed, the series of micronizer mill has set foot in the high-tech area with the rapid upgrade of equipment and in the meantime, equipment gradually owns a more reasonable design.