Calcite powder micronizer
/ calcite milling equipment, calcite milling machine, calcite milling process, calcite milling machine manufacturer, calcite milling solution configuration, calcite is a widely distributed calcium carbonate mineral, as a raw material for calcium carbonate, Calcite has less impurities than other calcium carbonate materials such as marble and limestone, and has lower production costs, so it has a broader market prospect.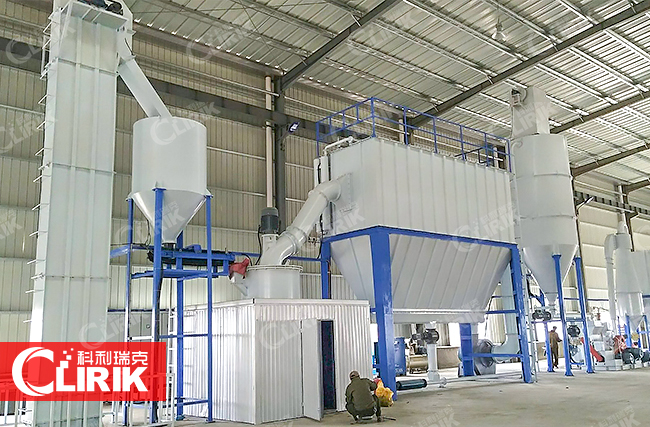 Calcite milling process: calcite powder is generally divided into calcite coarse powder processing (0-3MM), fine powder processing (20 mesh-400 mesh), and ultrafine powder deep processing of calcite (400 mesh – 1250 mesh) and fine powder Processing (1250 mesh – 3250 mesh) four types.
1. Broken. The calcite bulk material is crushed by the crusher to the incoming fineness (15mm-50mm) which can enter the mill.
2. Milling. The crushed calcite small pieces are sent to the silo through the hoist, and then uniformly and quantitatively fed into the grinder grinding chamber through the vibrating feeder for grinding. [fine powder] can be processed by YGM high-pressure suspension roller mill, MTM Raymond mill; [ultrafine powder] can be processed with HGM ring roller micro-grinding, CLUM ultra-fine vertical mill; [coarse powder] can be processed with European coarse powder mill
3. Grading. The ground material is graded by a classifier, and the unqualified powder is classified by the classifier and returned to the main machine for re-grinding.
4. Powder collection. The fine powder conforms to the airflow and enters the dust collector through the pipeline for separation and collection. The collected finished powder is sent to the finished silo by the conveying device through the discharge port, and then uniformly packaged by the powder tanker or the automatic baler.