Feldspar micronizer/micronizer machine:
There are five types of Shanghai CLIRIK Calcium carbonate ultra fine grinding machine, they are HGM80, HGM90, HGM100, HGM100A and HGM125. The finished production fineness can be reached 300meshes~3000meshes, 5-47 micron. The capacity (ton/hour) ranges from 0.4T/H to 12T/H.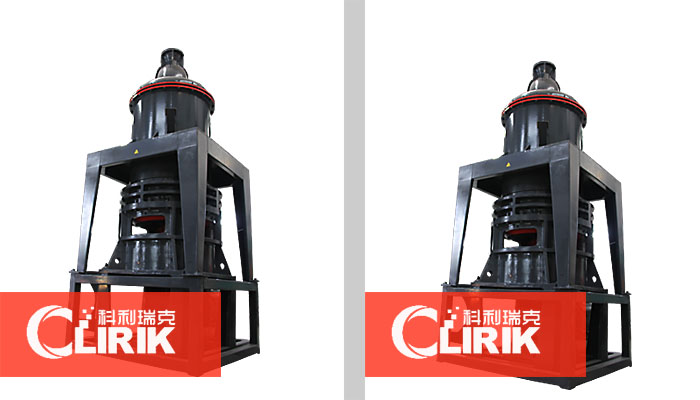 Types of Feldspar micronizer micronizer machine
Model
HGM80
HGM90
HGM100
HGM100A
HGM125
Ring Diameter(mm)
800
930
1035
1035
1300
Ring Number (PCS)
3
3-4
3
4
4
Roller Number(PCS)
21
24-32
27
34-36
40-44
Main Shaft Speed (r. p. min)
230-240
200-220
180-200
180-200
135-155
Input Size (mm)
≤20
Finished Size (um)
5-47(325-2500)
Capacity (t/h)
0.5-4.5
0.6-6.5
0.7-7
1-8.5
1.5-12
Outlet Size L*W*H (m)
13.9*4*6.2
14.7*4.8*7.2
18*4.6*8.6
18*4.6*8.6
14*9*10.25
Motor powder (KW)
145-165
185-204
263
263-290
380-430
Work Principle of Feldspar micronizer:
HGM series Feldspar micronizer is mainly consist of main unit, classifier, powder collector, dust cleaner, blower, muffler, sound-proof room, crusher, bucket elevator, storage hopper, and vibrating feeder.
Feldspar micronizer is a special is currently on the market feldspar stone processing equipment, at the same time, the device can also be widely used in calcite, barite, calcium carbonate, dolomite and other hardness less than 6 degrees below the stone of ultrafine powder, fineness of up to 3000 mesh, more can be adjustable freely between 300-3000 mesh, the equipment is simple to operate, low noise, and equipped with pulse dust catcher and effective to prevent the pollution, make the equipment more environmentally friendly. The newest product but also on the yield and fineness has reached the domestic first place, the international leading position.
Clirik is a professional
Feldspar micronizer
equipment manufacturers, and its
Feldspar micronizer
production line including: the host of the whole structure, analysis, piping device, blower, jaw crusher machine, bucket elevator, hopper, electromagnetic vibrating feeder, distribution cabinet and other components.
Feldspar micronizer
is the production on behalf of equipment, energy efficient, environmentally friendly cleaning is the device of choice for the majority of silica application providers, If you want to know the Feldspar micronizer price or have any questions about Feldspar micronizer please do not hesitate to contact us.
Contact person:Ammy
E-mail: Ammy@clirik.com