Shanghai Clirik Machinery CO., LTD is a manufacturer and supplier of all kinds of mine mills, including Micronizer Mill, ball mill, hammer mill, Raymond mill, High pressure grinding mill, vertical grinding mill. In addition, we supply jaw crusher, hammer crusher, and impact crusher.
Working Principle of Micronizer Mill is the same as micro powder mill.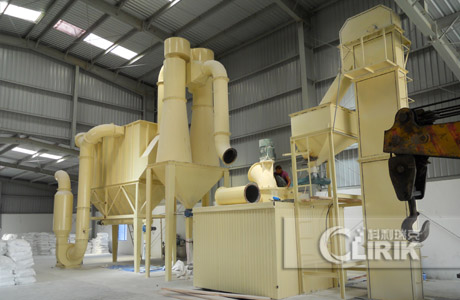 After crushed by jaw crusher or hammer crusher, material becomes small granules. Then small granules go into Micronizer Mill through vibrating feeder to be fine powder. And through powder concentrator, rotary impeller makes coarse material back into Micronizer Mill to be grinded, at the same time, fine powder which meets requirements goes into cyclone powder collector, and is discharged through discharge valve. It is finished product. And after cleaned up by pulse dust collector, airflow with less fine powder will be discharged through fan and silencer.
This is working principle of Micronizer Mill, hope it helpful to you. If you are interested in our Micronizer Mill, please let me know by connecting with me or leave massage to us.

Email:sales@clirik.com
Phone:+86-13917147829