Micronizer Machine Installation attention
1) There should be a lifting facility with the capacity above 7T. The height of lift should not be below 9M. (For HGM8021, lifting facility above 2T with height above 7M)
2) There should be a reinforced concrete for the main unit and blower. No need reinforced concrete for diffuse double cyclone collector and impulse deduster, but they should place on hardened ground, and fix them with expansion bolts.
3) The contacting flange for each pipe should be parallelization, and put the resilient sealing pat, rubber, or silicon sealant between the flanges.
4) The diameter of electric wire should be matched with each motor's rated current.
5) After finishing the micronizer machine installation, you should first check if there is bolt, nut or some other thing in the machinery.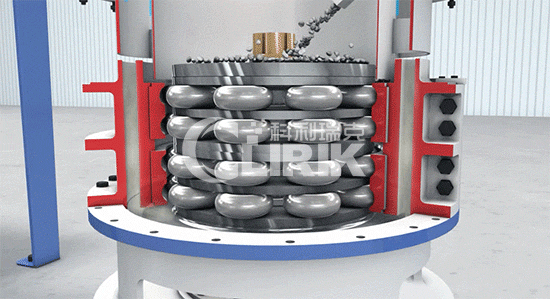 6) Firstly, you run each machine slowly by hand, after feeling it work normally, you can start an electric motor.
7) Run each machine separately to check if there is something wrong with the switch.
8) Check if the rotating of cyclone, classifier and main unit
9) Start the blower and check pipes and their joints to see if there is air leakage. The whole system is running under the negative pressure, and the air is absorbed from outside, if there is a leakage on the pipes or their joints, it will lower production capacity or even jams the main unit, so it is necessary to check it carefully.
10) Fix all the fastenings.
11) Adjust the motor coupling, and the level of framework and motor bottom
Have you learned about the installation of a micronizer machine?If you still have doubts, welcome to your free advice, our technical staff will give you professional advice.